Soldier's Creed Drives OH Caseworker to Serve Military Families
Operation Homefront caseworker Sicily Opiana, a second-generation immigrant daughter of Italian and Dominican heritage, is the first of her family to graduate from college and join the military.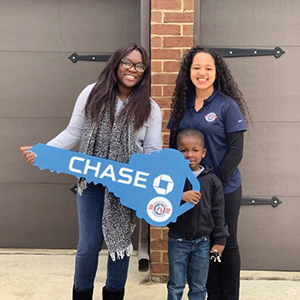 During her second semester of college, Sicily enlisted in the Army National Guard at age 18. She served in the military for eight years and completed her master's degree in social work.
"The military raised me to be the toughest version of myself that I am today," she said. "As a soldier, the 'Soldier's Creed' was implanted in every fiber of my being."
She was studying abroad at Oxford University in 2015 and torn between serving adolescent or PTSD military populations. Sicily was invited to spend a week at the Combat Stress Institute, a leading military charity in the United Kingdom that specializes in treatment of the complexities of veterans' mental health.
"The experience confirmed my calling to be 'my brother's keeper'," Sicily said. "Who better to advocate for veterans in need than a former veteran with relatable service-connected disabilities herself?"
For more than three years, Sicily has used her degree, training, military experience, passion, and certification as a financial social worker and life coach to help military families at Operation Homefront.
She started as a caseworker in Operation Homefront's Permanent Homes for Veterans (PHV) program. Sicily assisted families nationwide with community integration, building short-term and long-term financial goals and maintaining their homes. She loved seeing the families succeed and receive the deeds to their mortgage-free homes after successfully completing the PHV program.
"I am a member of one of the greatest nonprofit organizations around," Sicily said. "Operation Homefront's mission comes first and foremost and aligns with my personal values as an individual and a soldier."
Sicily later transferred to Operation Homefront's Critical Financial Assistance program handling short-term financial crisis intervention case management. She conducts need assessments, budget reviews, outreach to secure new housing, prevent evictions or foreclosures of current housing, avoid disconnection of utilities, and addresses needed vehicle repairs.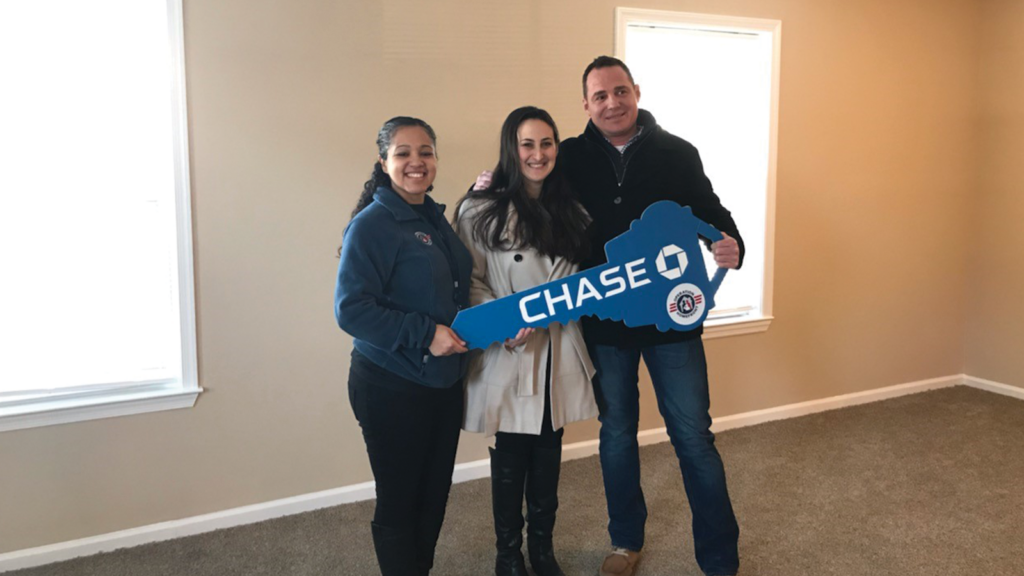 "Veterans have a saying — 'We take care of our own' — and working at Operation Homefront allows me the opportunity to help veteran and military families," Sicily said. "As service members and veterans accustomed to working, living, eating, and sleeping alongside our fellow comrades while being separated from our families, we establish a built-in support system. Transitioning back to the civilian world is a long and hard journey on everyone involved, especially the service member and their immediate family."
It is often hard for a military member to ask for help. Sicily believes that many veterans fear becoming the family burden versus the hero who is serving our country. This mindset often prevents them from asking for help when they need it.
Sicily recalls a service member who needed affordable housing closer to work and school. The service member's financial hardship stemmed from a car accident that totaled her car. The cost of ride shares and rental car expenses was proving to be expensive. Additionally, the service member and her child were seeking budget or free hotel rooms, and when none were available, she would rent a car for her and her child to sleep in.
Sicily went to work quickly on the application for critical financial assistance, processing the request in two days and receiving approval for first month's rent and security deposit for the veteran.
When Sicily meets a family in crisis, she sees it as an opportunity to equip them with resources and remind them to not accept defeat.
"I always commend them for reaching out for help and make it my duty to guide my families with relatable and endless support," Sicily said.
She offers insights to the process of appealing VA ratings, living with service-connected disabilities as well as sharing knowledge of the many benefits within and outside of Operation Homefront.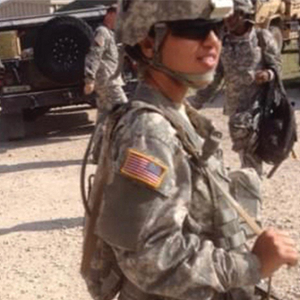 To anyone considering reaching out to OH for help, Sicily says, "Operation Homefront takes care of service members, veterans, and their families. When Operation Homefront is unable to assist, they make it their responsibility to find referrals that may better serve your needs."
She believes Operation Homefront has added incalculable value and meaning to her life after the military and helped her to transition from military to civilian life.
"Operation Homefront molded me to be the social worker I am today and built my knowledge of various benefits nationwide for veterans," Sicily said. "I am blessed to be on the frontlines and helping my brothers and sisters when they need it most."
Soldier's Creed
I am an American Soldier.
I am a warrior and a member of a team.
I serve the people of the United States and live the Army Values.
I will always place the mission first.
I will never accept defeat.
I will never quit.
I will never leave a fallen comrade.
I am disciplined, physically and mentally tough, trained, and proficient in my warrior tasks and drills.
I always maintain my arms, my equipment and myself.
I am an expert, and I am a professional.
I stand ready to deploy, engage, and destroy, the enemies of the United States of America in close combat.
I am a guardian of freedom and the American way of life.
I am an American Soldier.