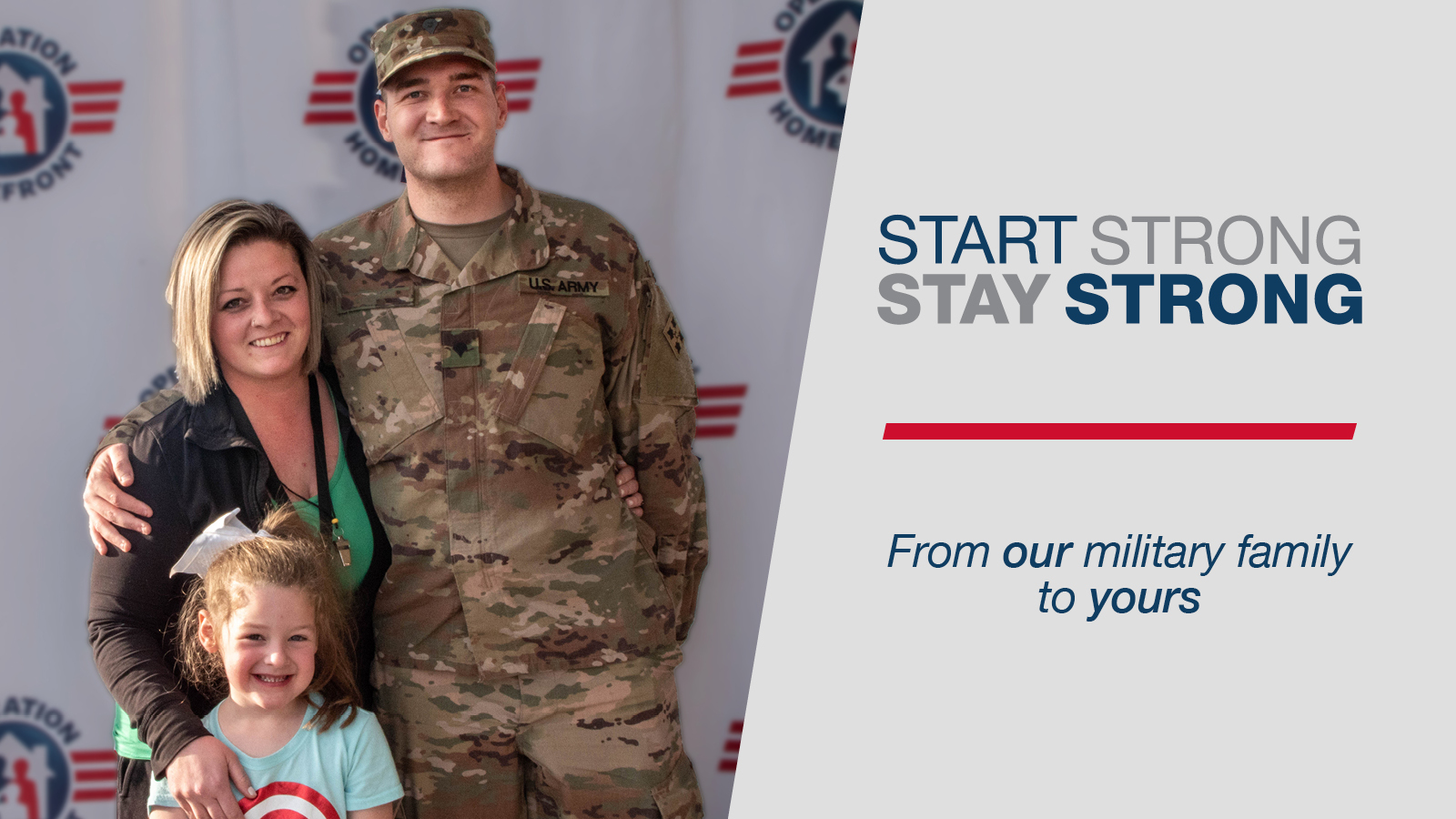 Start Strong, Stay Strong
Our nation's military families deserve every opportunity for a bright future and to know that all are grateful for their dedicated service to our country.
Start Strong Stay Strong is designed to bring much-needed attention to the challenges that military families face throughout their service to our country and to provide tangible ways for Americans to support them.
We are proud to launch this initiative with P&G. Our aim is to change the lives of those who serve our nation and their families.
Join us in creating impact – from our military family to yours.
Together we will help create the stability, connections and comfort that our military families deserve to start strong in their community and stay strong for their family in the process.
We need human connection. We need to know people are there to lift us up. Operation Homefront is a pillar that symbolizes the importance of that. I know so many families in our military community who have gotten meals, or help from Operation Homefront and share how they have been impacted.

-Christin Fontaine, military spouse, HMFM recipient
Family Events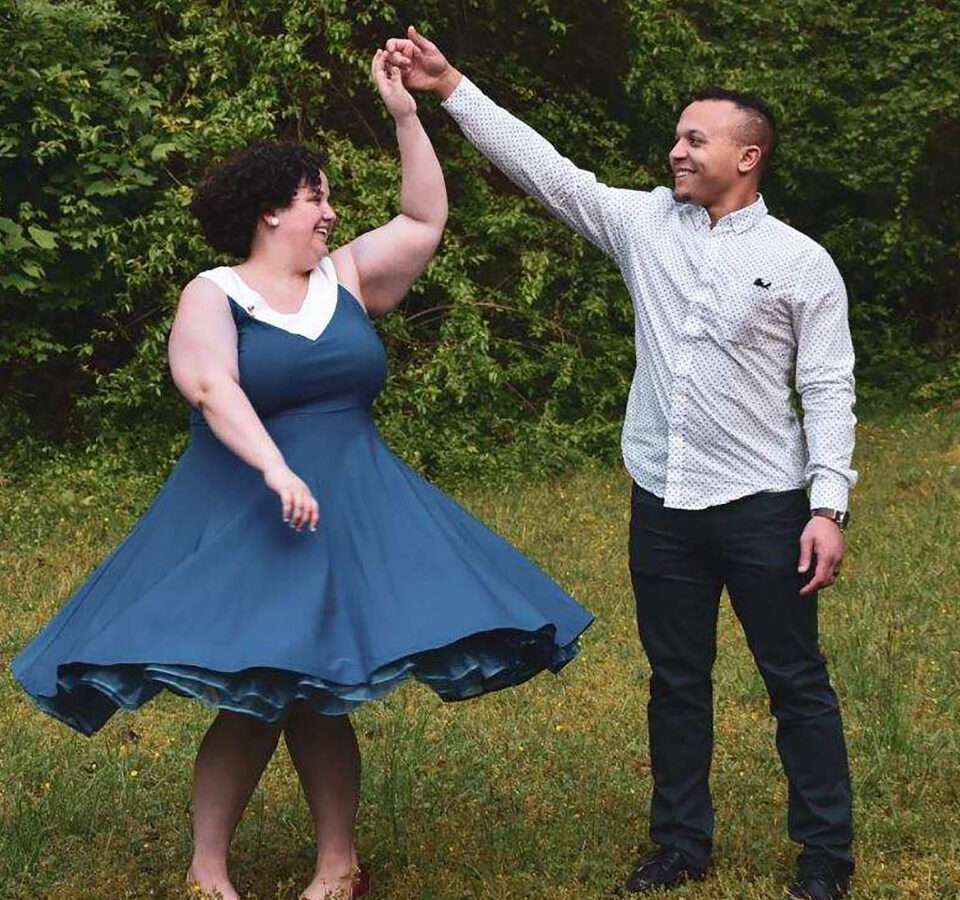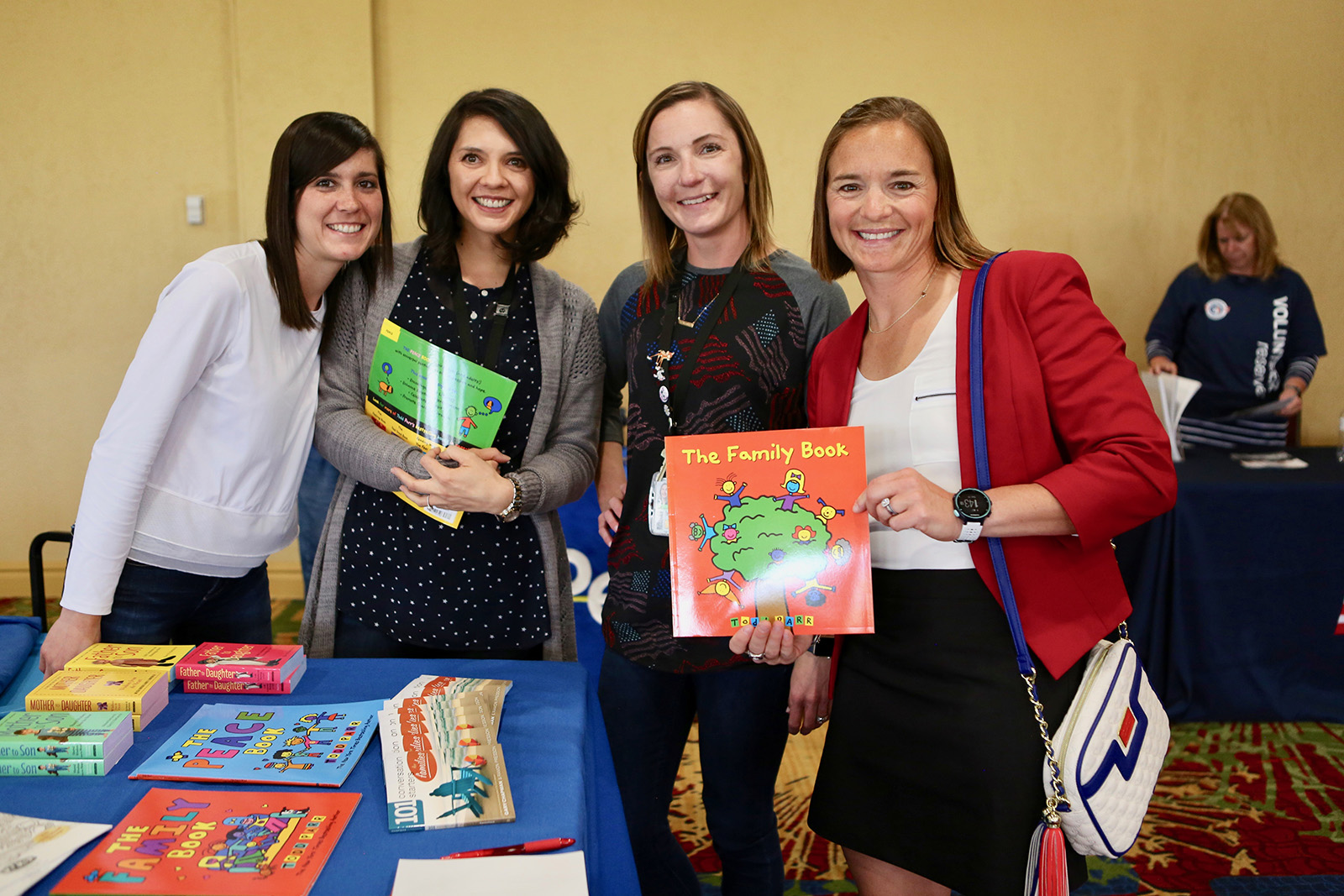 Events
Find an event near you!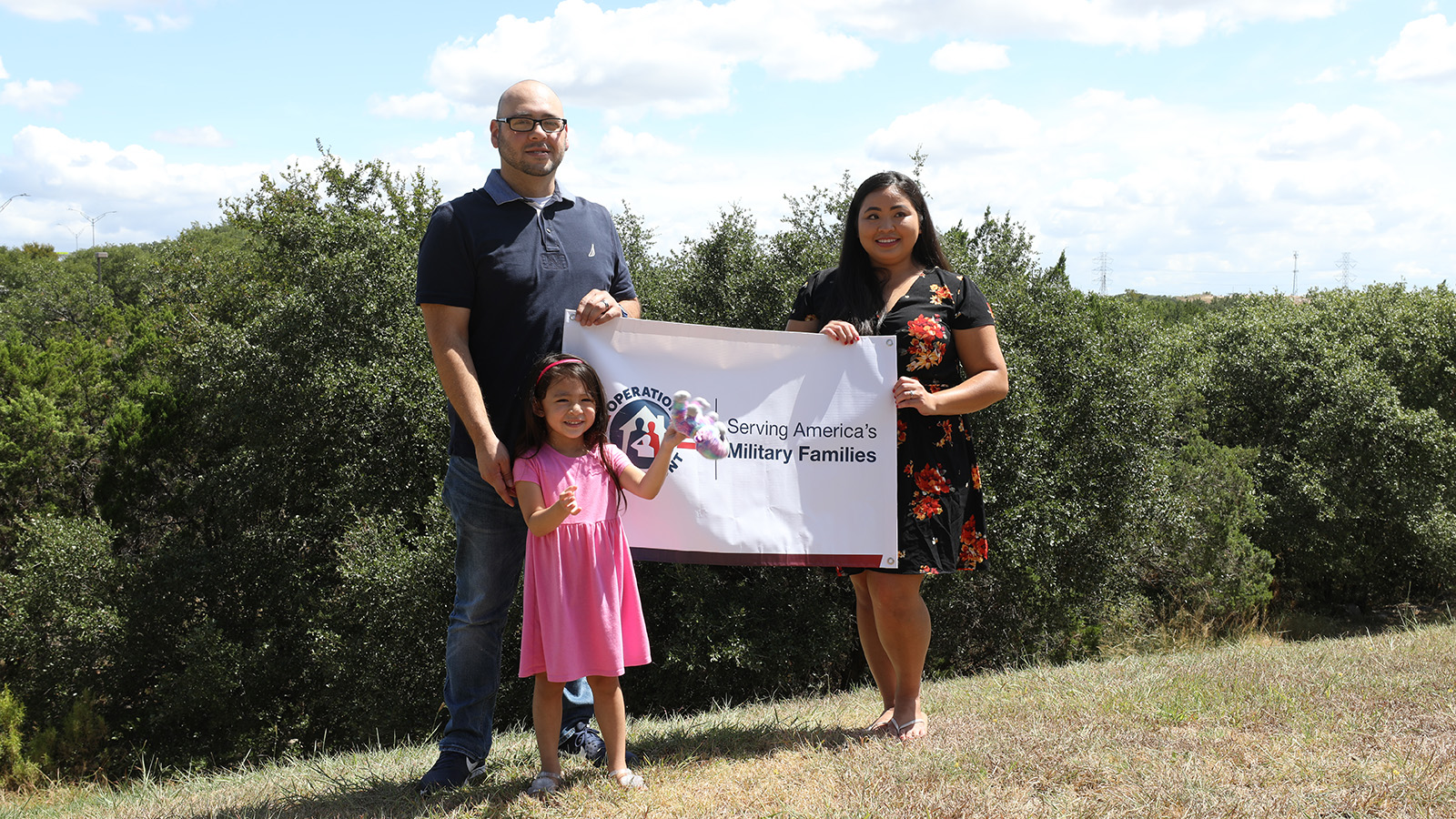 Sign up
Sign up for our newsletter to receive all the latest news from Operation Homefront.
Presenting Partner
---