Air Force Veteran, Daniel Gonzalez, Soars in Service at Operation Homefront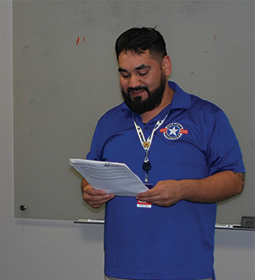 After serving in the Air Force for four years, Daniel Gonzalez wanted to keep his connection to the military community. He found the perfect fit and a way to give back at Operation Homefront as the site inspector for our Permanent Homes for Veterans program and has been supporting military families for over six years.
After graduating from high school in Dallas, Texas, Daniel enlisted in the Air Force. His four years of active-duty service were an incredible experience, Daniel said. "I was a C-130 aircraft mechanic stationed out in West Texas (Dyess AFB) and deployed once. I was the first in my family to serve, and it changed my life by giving me the opportunity to grow as an individual when I was a teenager and eventually led me to focus on giving back to the veteran community as a civilian."
Daniel is still living a life with incredible experiences. He helps military families grow in the Permanent Homes for Veterans program so they can receive the deed to their mortgage-free home. Operation Homefront's PHV program has changed the lives of many veterans and their families. Since its inception in 2012, the Permanent Homes for Veterans program has placed more than 700 families in Operation Homefront homes and deeded over 650 homes to military families, for over $98 million in home equity to military families. Daniel appreciates the opportunity to help in that process which leaves him with a great feeling.
Before COVID hit, Daniel was responsible for in-person quarterly home inspections of all the properties in the PHV program, ensuring the well-being of the military families, checking the condition of the property for any needed repairs, and giving family updates to their assigned caseworkers. Since the pandemic, Daniel has found other ways to support the Operation Homefront mission. He has assisted the repair coordinator with PHV home repairs and worked with families to help them complete the PHV program and have their homes deeded to them.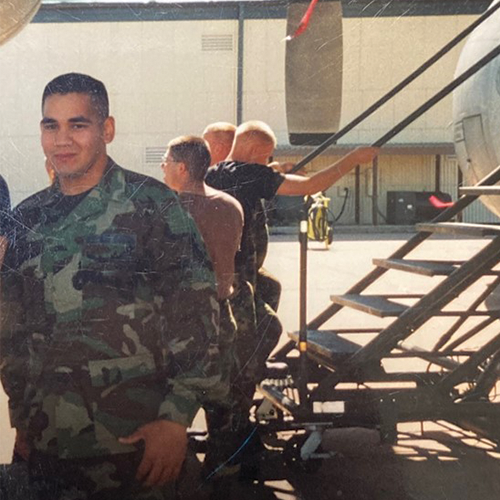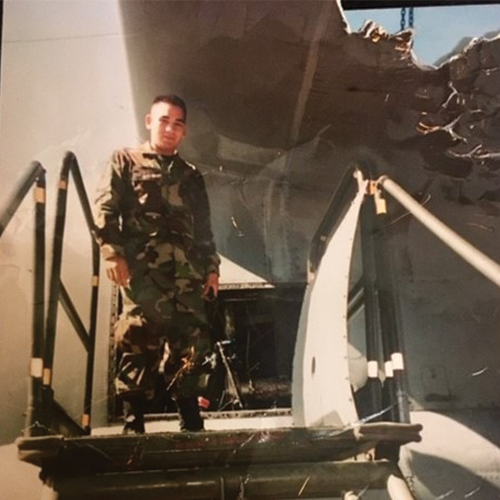 Daniel believes that every service member who completes the Permanent Homes for Veterans program and receives a mortgage-free home is impacted by Operation Homefront in a great way.
"Not having a mortgage (payment) has allowed many families and service members to focus on other things in their personal lives besides having the monthly struggle to keep a roof over their heads," Daniel said. "The service member can focus on their mental health, physical health, the family's health, going back to school, opportunities for family members to attend school, and, of course, the most important factor is achieving financial stability."
Daniel loves to read thank-you letters from the military families who complete the Permanent Homes for Veterans program and is inspired by how much of an impact Operation Homefront's program has had on their lives.
He has a message for anyone considering reaching out to OH for help.
"Operation Homefront is a wonderful organization that provides different types of resources to veterans and military families in financial need, but we also have programs that honor the service members and their families' service," Daniel said.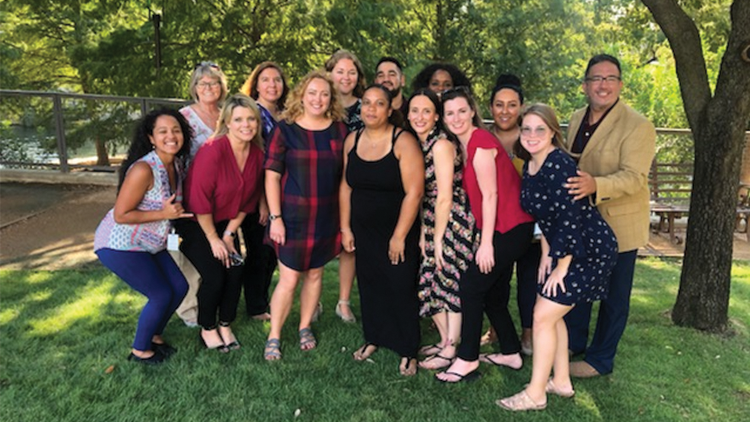 Daniel wants everyone to know that the people who work for Operation Homefront care about helping veterans.
"I work with an incredible group of professionals," he said, "and it starts with our leadership and individuals who run Operation Homefront."