Joshua Wouden Named Operation Homefront's First Space Force Military Child of the Year®
Joshua Wouden, the first Military Child of the Year® for the Space Force, is Operation Homefront's youngest recipient in 2021 at 13 years old. But through volunteering at his church, helping his mom take care of his four siblings when she suffers frequent and debilitating migraines, and displaying leadership skills among his baseball teammates, Joshua is already mature beyond his years.
Joshua is the son of Space Force Maj. Derek Wouden and Joy Miel Wouden, a copyeditor and stay-at-home mom. He is the oldest of five children, three bothers and one sister. His family lineage is one of service: two great-grandfathers served in WWII, two grandfathers and an uncle were career military, and two more uncles served a combined 15 years. Given the service history of his family, one of Joshua's proudest moments of being a military child was not even about him but when his dad was chosen as part of leadership and commissioned for the country's newest branch.
"When Dad was commissioned into the Space Force, I was able to be there when he took the oath, a few months back." Joshua said. "It felt incredible to see my dad in that small group of people, some of the first Space Force members to ever exist!"
Moving has been the most challenging aspect of being a military child for Joshua. Joshua's dad was gone for six months for a deployment, and the family has moved four times, most recently to Colorado. Baseball and volunteering have helped him maintain his friends and feel connected to each community.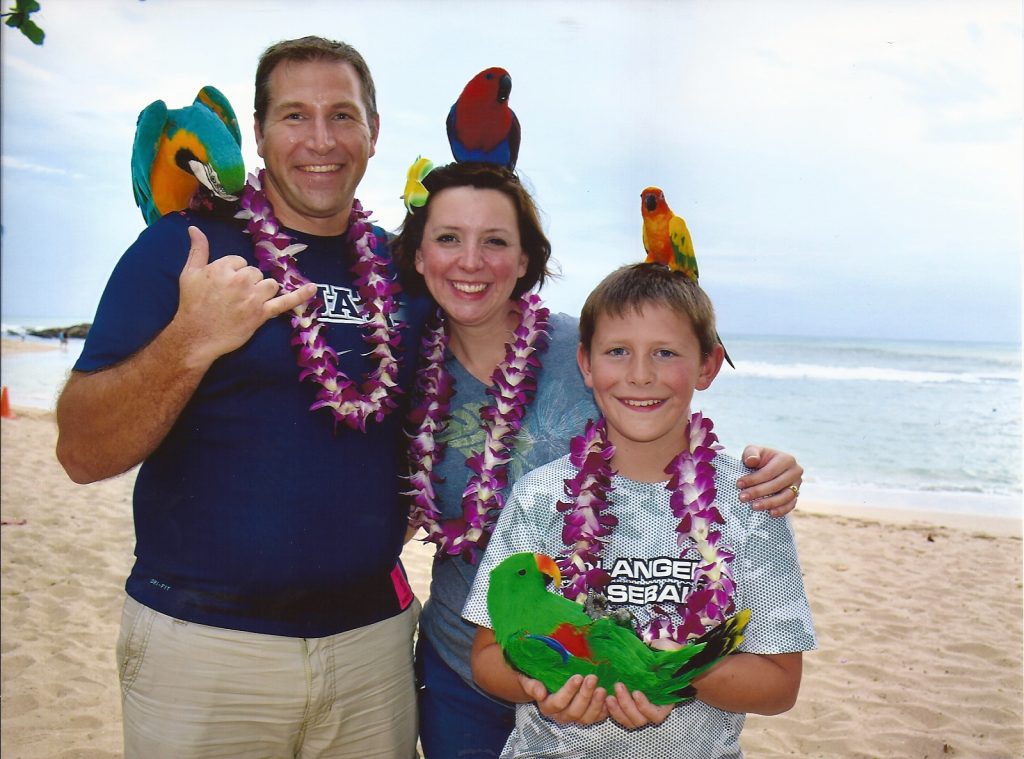 Still, being a military kid has taught Joshua the importance of flexibility and to "go with the flow and make the best out of the situation."
"Learn to help out and learn to adjust," he said. "Support your family through the hard and pressing situations."
Joshua has played baseball since he was three years old and is a highly-valued asset on his travel team both on and off the field. Much of his volunteering is with the Church of Jesus Christ of Latter-day Saints' young men organization. He completes service projects for ward and community members, participates in a council with other ward leaders monthly, and prepares and passes the sacrament ordinance to members weekly.
Even at his young age, Joshua is already honing his entrepreneurial skills. To help pay for his baseball expenses, he started mowing lawns for people in the neighborhood. He put aside money for savings, money for church tithing, and then paid his parents a set percentage before adding the rest to his spending account. After a couple of years, he has generated many repeat clients and has learned essential work and financial habits and responsibilities.
Joshua is in gifted and talented classes at Timberview Middle School in Colorado Springs. He has even skipped ahead two grades in math and participates in Science Olympiad.
Along with baseball, Joshua enjoys video games, wood burning, reading, piano, singing, board and card games, and being with friends.
Favorite Quote:
"Be patient with yourself. Perfection comes not in this life, but in the next life. Don't demand things that are unreasonable, but demand for yourself improvement. As you let the Lord help you through that, He will make the difference." – Russell M. Nelson, President of the Church of Jesus Christ of Latter-day Saints
Service and Leadership Highlights:
The Church of Jesus Christ of Latter-day Saints Young Men Organization
Science Olympiad
Math Counts
SCBC Grinders Baseball
Talented and Gifted Classes
Advanced Placement in Mathematics
National Junior Honor Society
We also encourage you to submit messages of congratulations to our recipients.
Read the other 2021 recipient profiles:
Elise Puliafico, the 2021 Military Child of the Year recipient for the National Guard
Liam Cooper, the 2021 Military Child of the Year recipient for the Coast Guard
Nyah Gray, the 2021 Military Child of the Year recipient for the Air Force
Eleanor David, the 2021 Military Child of the Year recipient for the Marine Corps
Caleb Pipes, the 2021 Military Child of the Year recipient for the Army
Dasia Bandy, the 2021 Military Child of the Year recipient for the Navy
Emma Remley, the 2021 Military Child of the Year recipient for Innovation