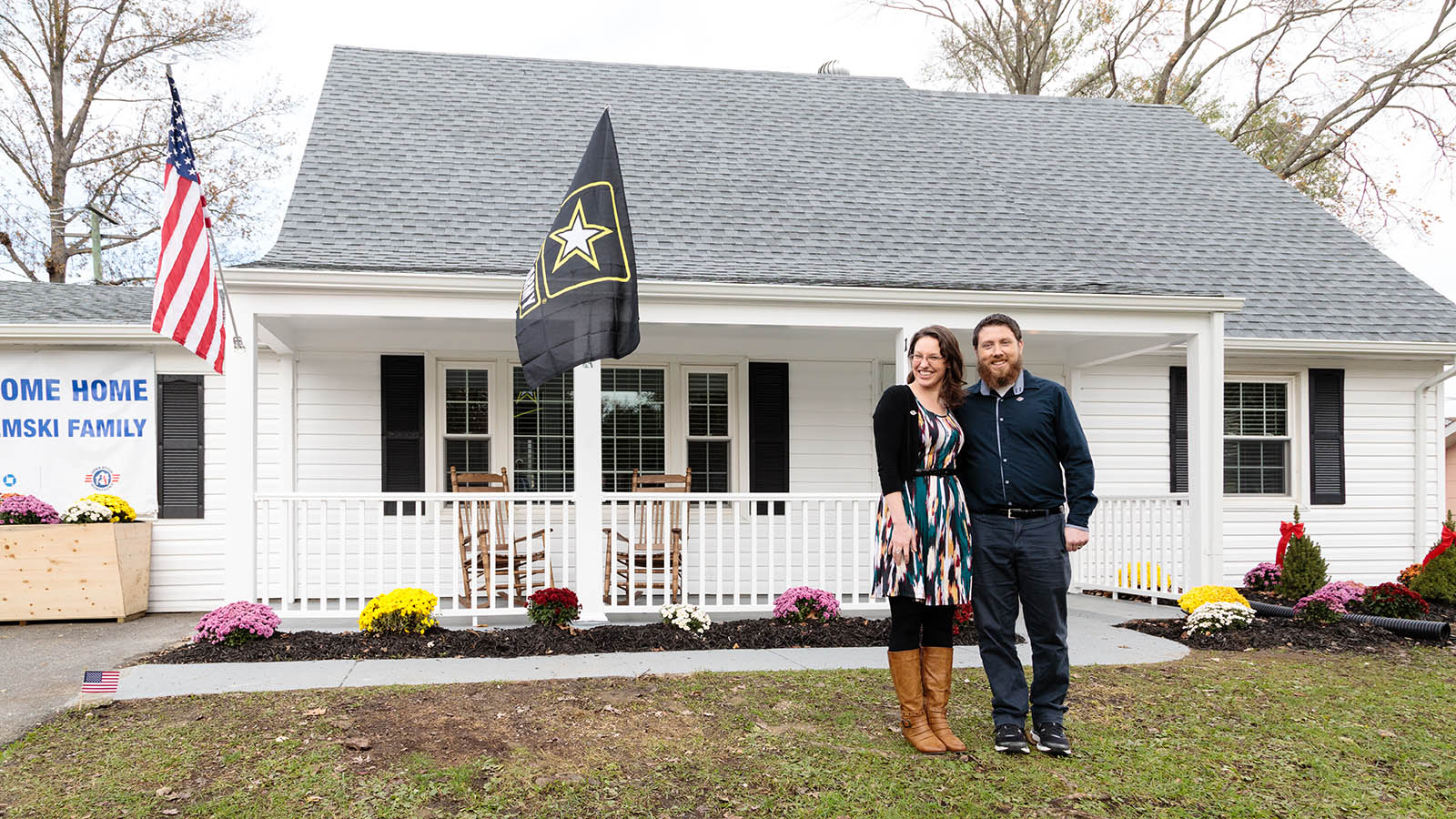 Our Impact
For over twenty years, we have provided programs that offer relief, through critical financial assistance and transitional housing programs; resiliency, through permanent housing and caregiver support services; and recurring family support, with programs and services throughout the year. At Operation Homefront, 88 percent of expenditures goes directly toward delivering programs.
How we are making a difference!
52,000 requests

from military families across the U.S. fulfilled.

$99 million

in home equity through Permanent Homes for Veterans.

600,000

military family members served holiday meals.
Relief
One of the ways Operation Homefront provides stability to military families is through short-term relief. Our Critical Financial Assistance program helps families pay bills such as rent or mortgage, which is one of the top three requests from military families, along with food and groceries, and utilities.
Our Transitional Housing (Villages) and Transitional Homes for Veterans programs provide a supportive environment for service members who are leaving the military for civilian life.
Financial Assistance
$35 million
to help 19,000 families pay bills, buy groceries and more.
Transitional Homes
$500,000
in housing costs saved for military families.
Financial Savings
6,200 months
of residency to 2,300 family members.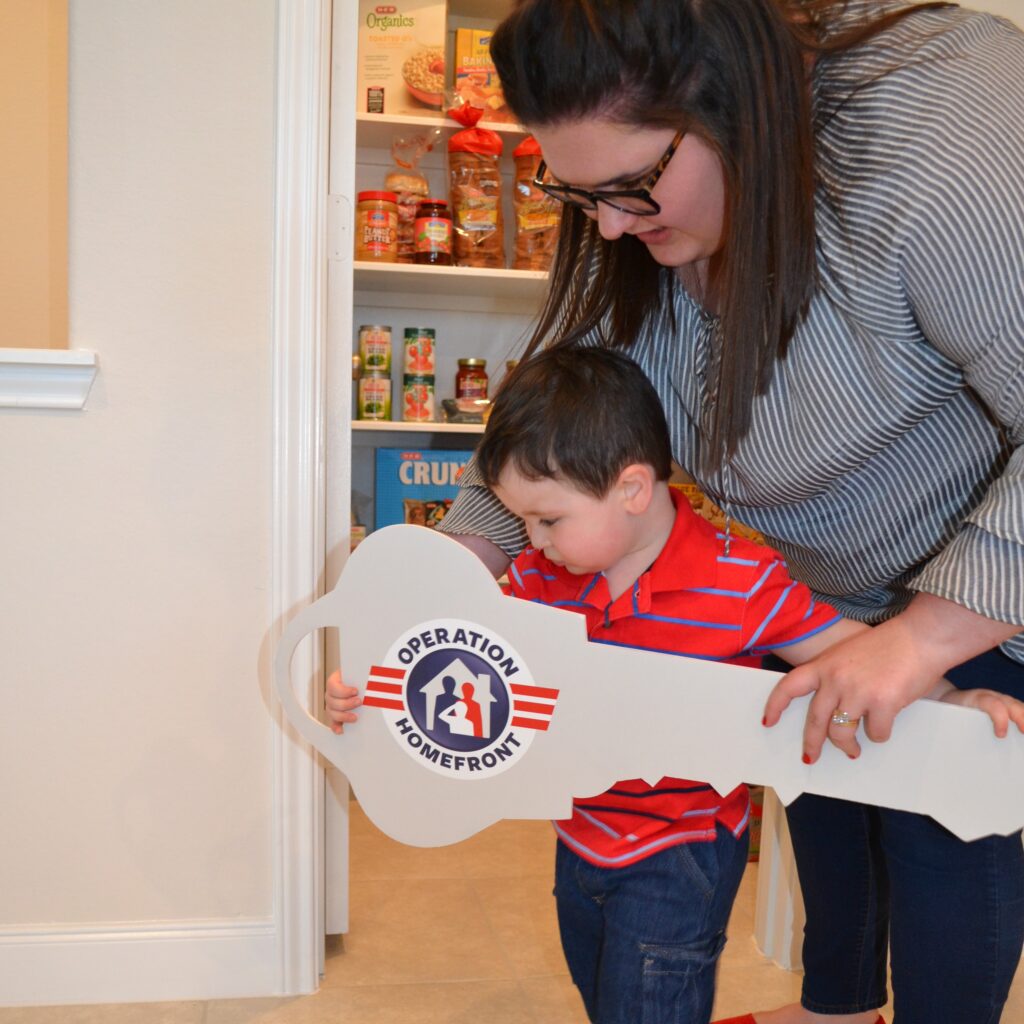 Resiliency
Through permanent housing and caregiver support, Operation Homefront provides long-term stability to military families. Our Permanent Homes for Veterans program has provided more than $96 million in home equity to military families while the Veterans Caregiver Support program has helped more than 2,500 caregivers nationwide.
Permanent Housing
over 660
military families graduated from our Permanent Homes for Veterans program.
Caregiver Support
75
support groups held nationwide through our Veteran Caregiver Support program.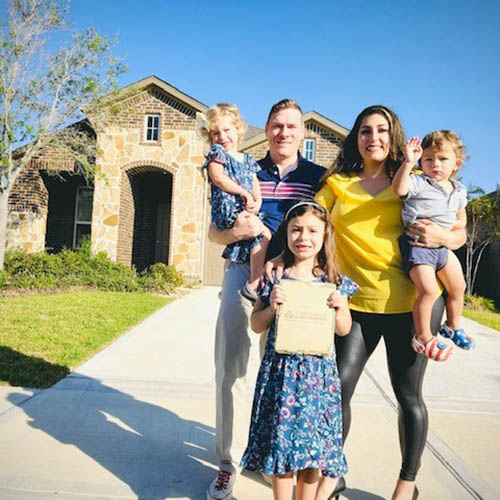 Recurring Family Support
Operation Homefront supports the entire military family with a host of programs. Through our Back-to-School Brigade, Holiday Meals for Military, Holiday Toys, and Star-Spangled Babies, plus events such as Homefront Celebrations and Military Child of the Year®, military families can receive support throughout the year and have fun too!
Military Spouses
9,000+
military spouses honored at our Homefront Celebrations.
Back-to-School
480,000+
backpacks filled with supplies donated to military families.
Parent Support
20,000+
new and expectant parents through Star-Spangled Babies.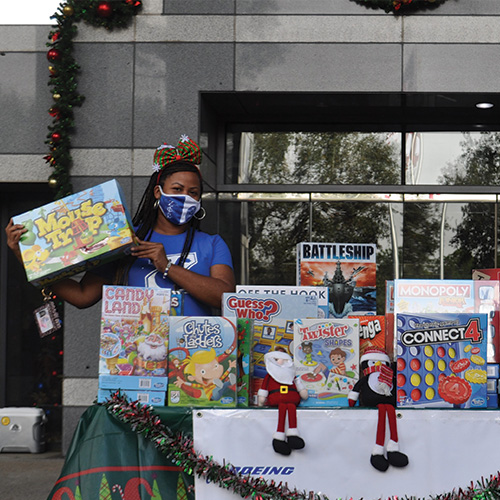 Help us make a difference!
Make a donation and help Operation Homefront support military families.
Donate